Educational Resources
Education Disrupted explores the role of education for Jewish children and youth before, during and after the Holocaust. The exhibit is organized into four Books, each focusing on a different theme. The Books take viewers through pre-war school life; students' experiences under Nazi rule; the struggles of learning in ghettos, camps and in hiding; and postwar life in Europe and in Canada.

This exhibit is suitable for students age 11 and up.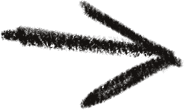 How to use Education Disrupted in the Classroom
We suggest that students complete an introductory lesson to the core content of the Holocaust before exploring this exhibit. Educators can refer to our resource The First Step: A Guide for Educators Preparing to Teach about the Holocaust for reflective exercises and best practices in Holocaust education.
Students can explore this exhibit independently or with the guidance of a teacher, as a class or in groups. The exhibit is best viewed on a computer or tablet but can be viewed on a smartphone. It can also be displayed on projector technology such as a SMART Board. The experience is meant to simulate walking through an exhibit in a museum, and the supplementary materials between Books and Chapters, and the menu, allow flexibility in how the exhibit is navigated.

Education Disrupted Activity
For further opportunities for reflection, you can use this student activity to accompany Education Disrupted.
Download the Teachers' Guide here.
Download the Activity here.
Download the Final Task here.
For more information on the Holocaust Survivor Memoirs Program and educational materials, or to order memoirs for your class, visit https://memoirs.azrielifoundation.org/.
Supplementary Materials
Resources for Further Exploration
The Holocaust Survivor Memoirs Program created the educational resources and programs below, which are recommended to complement the content of this exhibit:

External links:
Trauma-Informed Teaching
Studying the Holocaust includes exploring themes such as inadequate housing, food disparity, educational restrictions, illness, racism and discrimination, violence and abuse (physical, sexual and emotional), death and murder, fleeing dangerous situations and war, as well other significant traumas.
It is important to acknowledge the diverse backgrounds of students in our classrooms. Some students may have experienced or are currently experiencing some form of trauma in their lives. Trauma comes in many forms and may not always be visible. When learning about sensitive subjects such as the Holocaust, it is beneficial to embed proper supports into the planning of any unit of study.