At Great Risk: An Education Program on Holocaust Rescue and the Righteous Among the Nations
14+
4 Lessons + Optional Final Assignment
This program uses three survivor stories to explore the theme of Holocaust rescue and the designation of the Righteous Among the Nations.
During the program, students will:
Learn about the historical context of the Holocaust
Read one memoir on the theme of Holocaust rescue
Engage in meaningful discussions with peers
Thoughtfully reflect on personal opinions and feelings
Complete a final assignment (optional)
After completing the Education Program, students will recognize that the act of rescue during the Holocaust was a rare occurrence due to the extreme risk associated with helping Jews during the Holocaust. They will develop a greater understanding of the complex context in which people made decisions that went against the rules of the society they were in, and the significant outcomes of those decisions.
Learning Objectives
Learn about the Holocaust by discovering its historical context and understanding the dynamics of Holocaust rescue
Learn from the Holocaust by analyzing forces that shape human behaviour in times of crisis and applying this learning to become responsible global citizens
Reflect on the value of first-person testimonies in remembering and responding to past events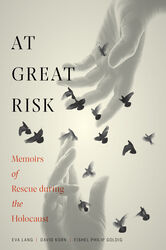 Order Books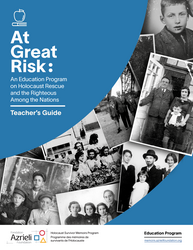 Download the Teacher's Guide
The Student Workbook contains all necessary student handouts and worksheet activities. The Student Reflection Journal is a space for independent, thoughtful reflection using the provided guiding questions. The Final Assignment Proposal is a tool for students to plan and propose their idea for the optional final assignment.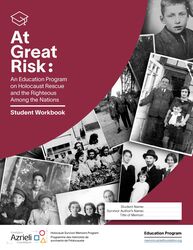 Download the Student Workbook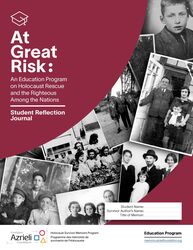 Download the Student Reflection Journal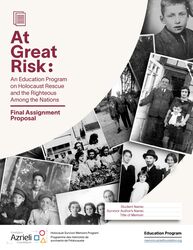 Download the Final Assignment Proposal
Film
Below is a video titled Holocaust Rescue and the Righteous Among the Nations, which is an introduction to the theme of rescue during the Holocaust and the three authors featured in this Education Program.

Download materials separately
Need help or wish to provide feedback?
Please contact us at memoirs@azrielifoundation.org if you would like to know more about the Education Program or would like help implementing the Education Program in your classroom.