About
Education Disrupted is a digital exhibit that explores the role of education in the lives of those who experienced the Holocaust as children and youth.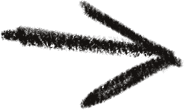 It looks at the school life of Jewish students, the significance of being denied an education, and how Jews resisted persecution and pursued an education during the Holocaust. The exhibit also highlights the value of education and the role it played for survivors who were rebuilding their lives after the war.
The exhibit is structured around the first-person narratives of Holocaust survivors. The survivors' words, along with most of the photographs and video testimony, have been carefully curated from the published memoirs in the Azrieli Foundation's Holocaust Survivor Memoirs Program series and from our media collection. You can view and purchase the memoirs here. If you are an educator, you can order the memoirs for free here.
We encourage you to explore the content of this exhibit at your own pace, using the menu and toolbar to navigate between sections.
This exhibit is suitable for students age 11 and up.

Some Tips
Structure: The exhibit is divided into four sections, or Books, with subsections, or Chapters. We strongly recommend going through the Books and Chapters in order. However, to skip between Chapters in a Book, click on the numbers at the top of the page. Move between Books by using the menu in the top right corner of the page.
Navigation: Navigate using your keyboard or mouse. Explore images and content by clicking on photographs, buttons and survivors' names to learn more. Hover over underlined words to see them defined.
Activities, Timelines, Maps: At the end of some of the Chapters, you will find supplementary interactive materials in the form of Activities, Timelines and Maps. The supplementary pages can be skipped by clicking on the Next Chapter button. They can also be accessed directly on the Educational Resources page.
About the Azrieli Foundation's Holocaust Survivor Memoirs Program
The Holocaust Survivor Memoirs Program was established by the Azrieli Foundation in 2005 to collect, preserve and share the memoirs and diaries written by survivors of the Holocaust who came to Canada.
These memoirs — published in both English and French — are distributed free of charge to educational institutions across Canada and are for sale online. A variety of bilingual educational materials are available to support teachers who are using the memoirs in their classrooms. Learn more about our memoirs and educational materials here.