Using the Azrieli Foundation's digital exhibit, Education Disrupted, this activity will help students understand what education and its disruption meant to Jewish students before, during and after the Holocaust.

Learning Objectives
Think critically about themes such as persecution, resistance and rebirth
Learn about the Holocaust, particularly through the lens of education
Develop historical empathy by making connections to students' personal experiences with education and to the global efforts to secure a child's right to an education
How to use this activity in class
Download the Teacher's Guide to view the classroom instructions.
Download the Student Activity and optional Final Task.
Resources
This activity is completed using our digital exhibit, Education Disrupted. Students can explore this exhibit independently or with the guidance of a teacher, as a class or in groups. The exhibit is best viewed on a computer or tablet but can be viewed on a smartphone. It can also be displayed on projector technology such as a SMART Board. The experience is meant to simulate walking through an exhibit in a museum, and the supplementary materials between Books and Chapters, and the menu, allow flexibility in how the exhibit is navigated.
Students should complete an introductory lesson to the core content of the Holocaust before exploring this exhibit. Educators can refer to our resource The First Step: A Guide for Educators Preparing to Teach about the Holocaust for reflective exercises and best practices in Holocaust Education.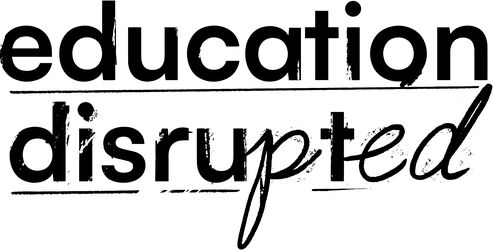 View exhibit
Download The First Step