By Stephanie Corazza
Recently our memoirs program's in-house education team travelled from Toronto to Winnipeg for a series of programs featuring Holocaust survivor Nate Leipciger, author of The Weight of Freedom.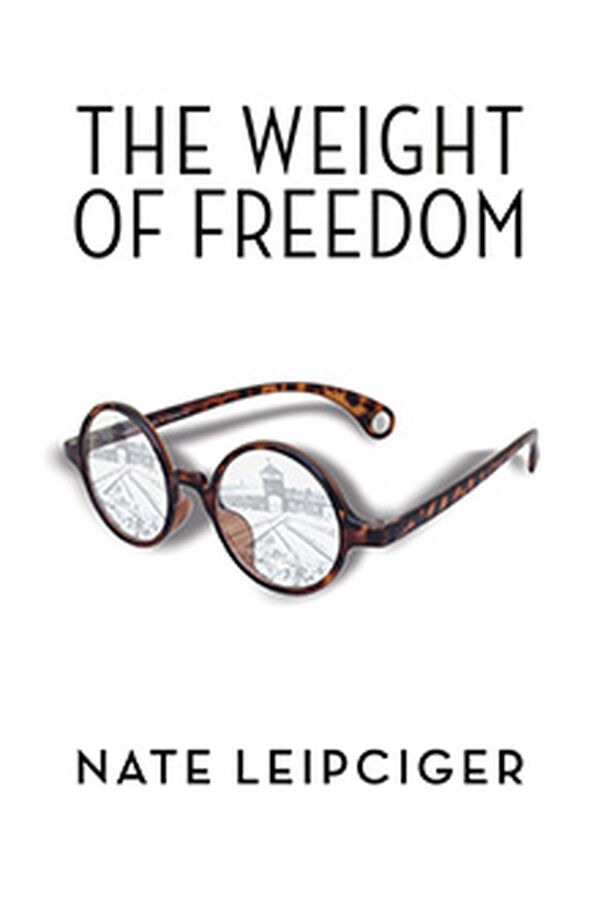 Friday, April 27
Our team's first stop was for a school presentation. With 120 middle and high school students in attendance, Leora Schaefer, Executive Director of the non-profit educational organization Facing History and Ourselves Canada, moderated an important conversation between Nate Leipciger and Theodore Fontaine, a Canadian Residential School survivor. The audience was engaged and attentive and asked some of the most thoughtful and profound questions we've heard. Facing History and Ourselves Canada has developed a resource for teaching about Residential Schools.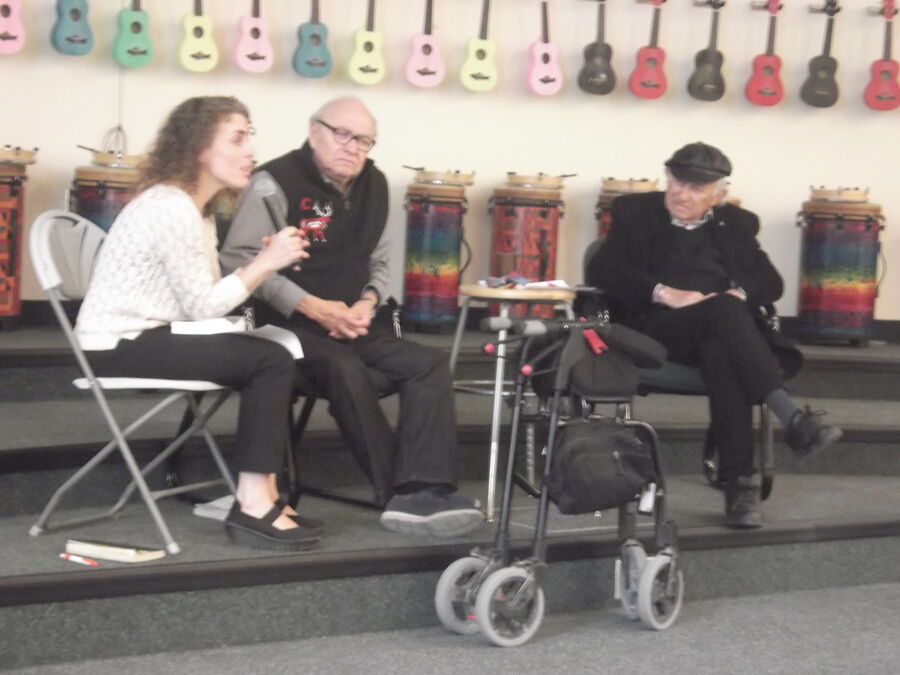 Saturday, April 28
The next day, we accompanied Nate and his wife on a visit to Winnipeg's excellent Canadian Museum for Human Rights. Spontaneously, Nate began speaking about his experiences to a group of students standing by the Auschwitz display. The students asked questions and were humbled to meet a survivor of the atrocities they were learning about in the exhibit.
Sunday, April 29

Sunday was a busy day! In the afternoon, we led a teacher training workshop at the Canadian Museum for Human Rights in partnership with Facing History and Ourselves Canada. The group of twenty-one Manitoba teachers left this professional development opportunity with resources and strategies for using personal testimonies to teach about the Holocaust and Canada's Indian Residential Schools.
On Sunday evening we held a well-attended public event at the museum about the power of memoir and storytelling. Once again, Nate shared the stage with Theodore and Leora to have an honest and emotional conversation about using words to heal after trauma. The event received some local press coverage about these two men who "grew up on opposite sides of the planet, in different cultures, where powerful forces were at work trying to wipe out their identities."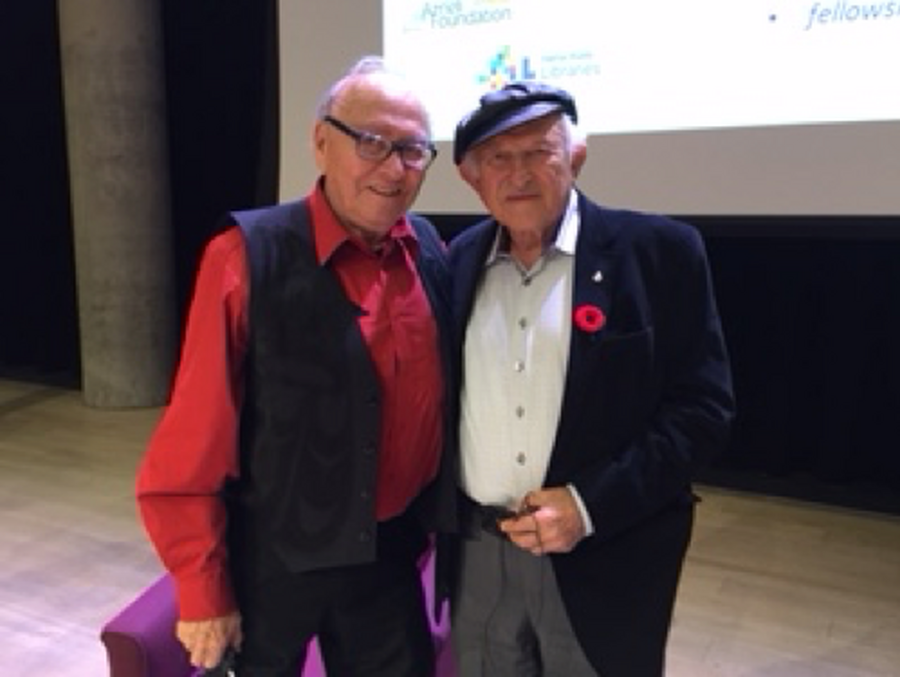 And with that, our time in Winnipeg came to a close. Until next time…
Dr. Stephanie Corazza is the Education and Curriculum Associate for the Azrieli Foundation's Holocaust Survivor Memoirs Program. She received her PhD in History from the University of Toronto in 2017. Her research focused on social workers involved in child rescue networks in France during the Holocaust. In addition to experience teaching history at the undergraduate level, she has also served as an educator and historical consultant for Facing History and Ourselves.