April 19 marks eighty years since the start of the Warsaw Ghetto Uprising – the single largest act of Jewish resistance during the Holocaust. Yom HaShoah, Holocaust Remembrance Day on April 17–18, is the day Jewish communities worldwide commemorate the Holocaust and this Jewish uprising against the Nazis. Our team has curated a list of memoirs and resources focusing on this important event in the history of the Holocaust.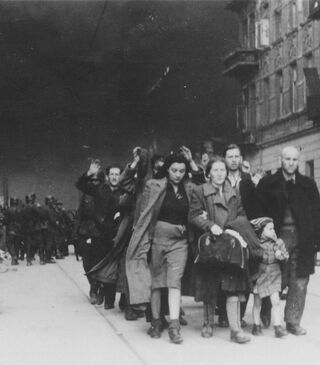 Warsaw Ghetto: Persecution and Resistance
In honour of Yom HaShoah, we are launching a new Education Activity about the Warsaw ghetto that draws from the experiences of several of our Holocaust survivor authors.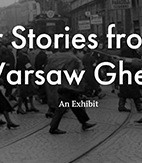 Four Stories from the Warsaw Ghetto: An Exhibit
Through the stories of four people who survived the Warsaw ghetto — Pinchas Gutter, Arthur Ney, Amek Adler and Elsa Thon — we gain important insight into what it was like to live in the Warsaw ghetto.